RHM International, LLC, a Massachusetts, USA Company, is developing, manufacturing, and selling innovative dry type high voltage, high quality equipment, primarily Current Transformers Bushings and Cable Terminations.  Its main manufacturing sites are located near Beijing, China and near Boston MA, USA.
RHM International is a true specialist.  RHM International's technology strengths focus on high quality proprietary dry designs for genuine safe and maintenance-free operation with outstanding and lasting performance; and environmentally friendly too.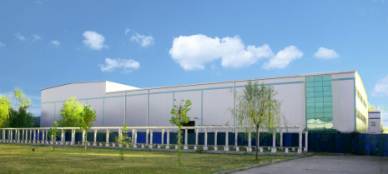 Our customers are typically large electrical power utilities, heavy industries, and OEM companies around the world who realize that for economic, safety, and environmental reasons, they need to upgrade older insulation-based equipment. RHM International's technology strengths include high quality proprietary dry designs and a genuine maintenance-free operation with outstanding and lasting performance; and environmentally friendly too.
Customers value also our assistance and strong custom design capabilities, based on an extensive understanding of the applications requiring such equipment.
RHM International believes in superior products, satisfied customers, strong strategic partners, highly trained employees and strong management.
Guided by these traditional corporate values, we continuously innovate, producing a vibrant R&D culture.
Our History
RHM International's story actually started in the late 80's when senior professionals in the Transmission & Distribution industry came up with the idea of a new approach to dry high voltage insulation, what would later become HV DryShield®. They developed it initially for wall bushings but quickly thought of a derived smart design for current transformers. Products started to be implemented in various environments in the early 90's, to the full satisfaction of customers.
Consequently, as customer satisfaction was cemented, RHM International was created in 2004 to develop international awareness and markets.
RHM International and its sister manufacturing companies is a true family owned corporation resulting from this  ownership, safe, quick decisions and a flexibility that allows timely alignment to customers' and stakeholders' changing circumstances.
Our Leadership
Our leadership includes young engineers who are keeping our Companies proactive, innovative and committed to providing the best dry equipment technology solutions for the industry.  They are fully supported by talented senior electrical engineers who, with very significant experience in the power industry at different operational levels, are familiar with most of the solutions and designs used today by international utilities.  Executive leadership includes as well experienced professionals with extensive international experience in business development and corporate best practices.  All those resources are fully utilized in a true family owned organization valuing above all Quality, Consistency and Responsibility within a Long Term Vision.