Robust, Compact and Easy to Install

Our dry type paperless RIF® design utilizes an assembly gap located in the equipotential compartment which eliminates the requirement for insulation filler of any kind.
It uses a capacitance-graded insulation body to control the electric potential gradient at the contact area keeping the electric potential gradient of the inner and outer insulation very uniform.
A robust insulation design that improves the cable terminator's life expectancy.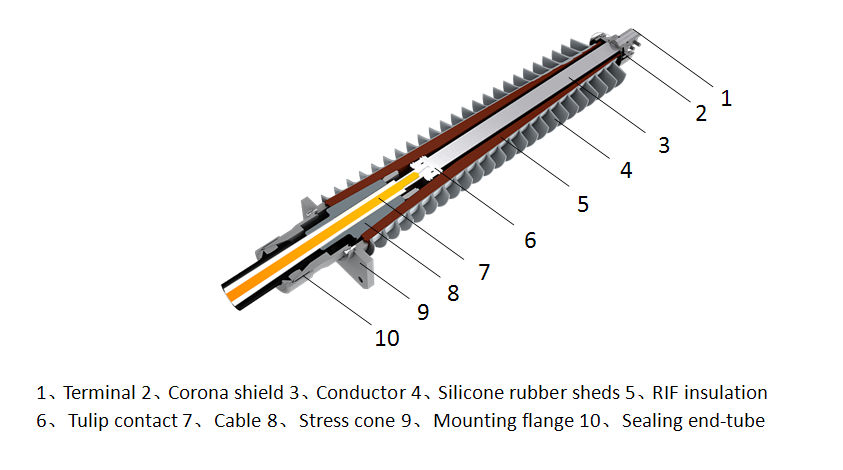 Key benefits for our customers:
Self-supported – the RIF® insulation allows this cable terminal to stand on its own without the help of additional structures
Simple on site installation – the terminator only requires 300 mm of cable insulation surface and no polishing of the insulation surface.
Leakage free design with the paperless dry RIF® condenser graded design for more uniform control of the electric potential gradient
High mechanical strength – a very robust installation and longer life expectancy

Cable Size
Bottom of Flange
to Top of Upper
Terminal (mm)
Bottom of Flange to
Sealing End Tube to
Top of Upper
Terminal (mm)
kcmil
mm
≤1250
≤ 630
1520 ± 20
1750 ± 50
1700 - 2000
800 - 1000
1540 ± 20
1780 ± 50
2500
1200
1580 ± 20
1800 ± 50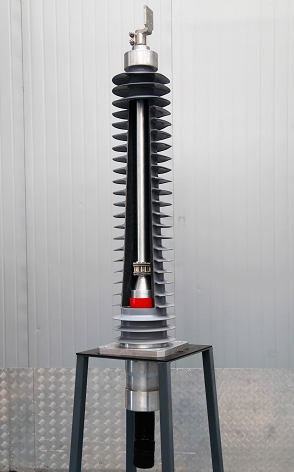 More Information
To view our technical papers, click here.