REVCT35-1000 Series
35 kV – 1000 kV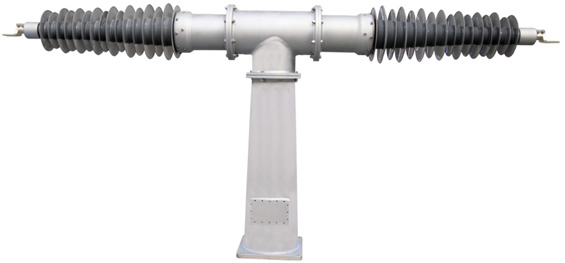 HV DryShield® insulated
RHM International: The Innovator in High Voltage Dry type Technologies
Our patented REVCT35-1000 kV electronic combined voltage and current transformer was developed based on our HV DryShield® current transformer technology. The fundamental difference from other electronic instrument transformers in the market is that the collector (Rogowski Coil/voltage divider) and the electro-optical converter are at earth potential. By installing these devices at earth potential the problems of electromagnetic interference, instability and power supply are easily solved and maintenance is more convenient. In summary this electronic combined voltage and current transformer uses a simple construction to deliver accurate, stable, safe and reliable operation with a lower cost-performance ratio.
Specifications
Rated Voltage: 35 - 1000 kV
Rated Frequency: 50 Hz, 60Hz
Rated Primary Current: 100 - 4000A
Accuracy class: Current 0.2S/5TPE, Voltage 0.2/3P.
Accuracy Limit Factor: 20, 25, 30, 35, 40
Sampling frequency: 80 - 256 points /cycle
Sampling mode: Synchronous/Asynchronous 16 Bit
Rated secondary output: (Metering/Protective): Voltage 2D41H, Current 2D41H/01CFH
Wake-up time: 0
Rated short-time thermal current: 50kA, 3S
Rated dynamic current: 125kA
Power source: DC 220V/0.1A
Ambient conditions
Ambient temperature: - 40°C to 70°C.
Altitude: Not higher than 1000m. Operation at an altitude higher than 1000m should be agreed upon by the manufacturer and purchaser.
Pollution level: IV.
Applicable Standards
IEC 60044-7 Electronic voltage transformers
IEC 60044-8 Electronic current transformers